WELCOME
Pastor: Rev. Wayne Svida
Priest in Residence: Rev. Peter Cyscon
Permanent Deacons:
Mr. Edwin Hill
Mr. John Orzechowski
---
Mission Statement
Through worship, prayer and sharing the Gospel Message of Our Savior, Jesus Christ, we offer our parish family the opportunity to develop a personal relationship with God. Transformed by His Spirit, our parishioners go forth into the larger community to minister to all of God's people, share the message of Jesus with others, and be a living witness to our Faith.

---
---
SHARING OUR TREASURE
Click here to learn how.

---
SERVICE SCHEDULE
Regular Masses:
Saturday: 5:00 PM
Sunday: 8:00 and 11:00 AM, 4:30 PM
Holy Day: 8:00 AM, 7:00 PM
(Vigil 7:00 PM)
Monday through Saturday: 8:00 AM Mass


Sacrament of Penance: Saturday 4:00 to 4:45 PM
---
RECTORY HOURS
Saturday and Sunday: Closed (except by appointment)
Monday - Friday: 9:00 AM to 4:00 PM

VOICE Hours:
Due to COVID-19, closed until further notice
<!Renew My Church>
---
Dear Parishioners,
We are pleased that Bishop Wypych, our regional bishop and Cardinal Cupich's represetntative to our region of the archdiocese, will be with us via the web on Friday, January 22,
at 8:00 pm to join us in prayer and to share an important update on the future of our parish.

The Archdiocese is hosting this event online. Click HERE to reserve a spot to connect to this meeting. RESERVE YOUR SPOT WELL AHEAD OF THE MEETING SO THAT YOU ARE FAMILIAR WITH THE CONNECTION PROCESS. You'll receive a confirming email. Read the information thoroughly. (Apple users, Safari is not supported. You may need to install an addtional browser or app.) RUN A TEST TO VERIFY THAT YOUR DEVICE CONNECTS.

OUR LADY IS ALSO NOW HOLDING AN ONSITE EVENT, IN CHURCH, TO LISTEN TO THE BISHOP'S REMARKS AND DISCUSS AFTERWARD.
Click the image below to register to attend: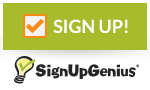 Click HERE to read about the possible Renew My Church scenarios.

---
<!Coronavirus>
Click HERE for more on our reopening plan.
Click HERE for a reopening guide from the archdiocese.
Click HERE to view daily Mass from St James Chapel and Masses from Holy Name Cathedral.



<!Event signup>
Seating capacity limits and other COVID-19 safety protocols are in place.
PLEASE REGISTER IN ADVANCE FOR ALL LITURGIES AND EVENTS.
Click an image, below, to sign up. (Click HERE to watch a tutorial video.)

ADORATION: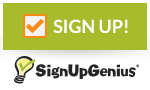 RECONCILIATION: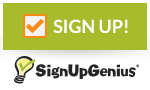 WEEKEND MASSES: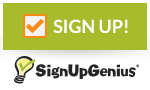 PLEASE TAKE THIS OPPORTUNITY TO USE ELECTRONIC GIVING.
Click here to learn how.
<!Rosary>
---
Monthly Rosary
The Knights of Columbus are hosting the rosary after the 11:00 AM Mass on January 31st.

<!Father Paul>
---
---
<!Alpha>
---
---
Split the Pot - Share the Gift

Click for details
Drop both your Sunday Offertory envelope and your Split the Pot/Share the Gift envelope in the collection basket as you enter church. If you are unable to attend Sunday Mass due to Mass capacity restrictions, you can drop off both envelopes through the mail slot in the rectory front door. Please remember that both the Sunday offertory envelope and the Split the Pot/Share the Gift envelope must be turned in together in order to participate. The results of the Split the Pot/Share the Gift drawing will be posted here each week. Thank you and stay safe.

From Sunday, January 17, 2021, envelope number 8103 was drawn for the Split the Pot/Share the Gift drawing. The parishioner assigned to this number did not participate. The total prize of $2,017.50 will be added to next week's proceeds.


<!Newsletter>
---
Newsletter
<!Prayer Ministry>
---
Prayer Ministry
One of the many gifts that Jesus has given to His church is the gift of healing prayer. Our Lady of the Ridge has Prayer Ministers who have completed a formation program for this ministry. They are available to you as the need arises in your life. Our prayer ministers are available to pray with you after weekend liturgies one Sunday per month and by appointment. Due to the Covid-19 situation, our next scheduled Prayer Ministry dates are pending. To make a unique appointment, please call the Rectory (425-3800), leave your contact information, and a prayer minister will call to confirm your appointment.
<!Adoration Chapel>
---
Adoration Chapel - Due to the Covid-19 situation, the chapel is closed until further notice.
The Adoration Chapel is a quiet space for Eucharistic adoration. Meditate, read, pray, or simply sit with Jesus.
<!RCIA>
---
RCIA
Are you Catholic and wish to complete the sacraments? Are you of another faith and wish to join the Catholic community?
Call the rectory (708-425-3800)
<!Volunteer Schedules>
---
Lector Schedule
---