<!Coronavirus>
FROM THE PARISH:
Click here for a message from Fr. Wayne.
Click here for more on our reopening plan.
Click here for a reopening guide from the archdiocese.
Click here to view daily Mass from St James Chapel and Masses from Holy Name Cathedral.

Click here for the October calendar.


<!Event signup> Click an image, below, to sign up to attend Adoration, Reconciliation, Mass, or other events:
Click here to watch a tutorial video.

ADORATION: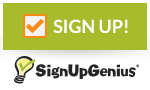 RECONCILIATION: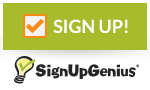 MASSES: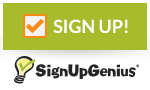 PLEASE TAKE THIS OPPORTUNITY TO USE ELECTRONIC GIVING.
Click HERE to go to the links for instructions and the "Donate Now" button.

<!Renew My Church>
---
---
---
Split the Pot - Share the Gift

Click for details
Drop both your Sunday Offertory envelope and your Split the Pot/Share the Gift envelope in the collection basket as you enter church. If you are unable to attend Sunday Mass due to Mass capacity restrictions, you can drop off both envelopes through the mail slot in the rectory front door. Please remember that both the Sunday offertory envelope and the Split the Pot/Share the Gift envelope must be turned in together in order to participate. The results of the Split the Pot/Share the Gift drawing will be posted here each week. Thank you and stay safe.

From Sunday, October 18, 2020, envelope number 1837 was drawn for the Split the Pot/Share the Gift drawing. The parishioner assigned to this number did not participate. The total prize of $19,225.75 will be added to next week's proceeds.


<!Newsletter>
---
Newsletter
---
Prayer Ministry
---
Adoration Chapel - Due to the Covid-19 situation, the chapel is closed until further notice.

The Adoration Chapel is a quiet space for Eucharistic adoration. Meditate, read, pray, or simply sit with Jesus.
<!RCIA>
---
RCIA
Are you Catholic and wish to complete the sacraments? Are you of another faith and wish to join the Catholic community?
Call the rectory (708-425-3800)
---
<!Volunteer Schedules>
VOLUNTEER SCHEDULES
Lectors
Summer 2020
Fall-Winter 2020-2021

---